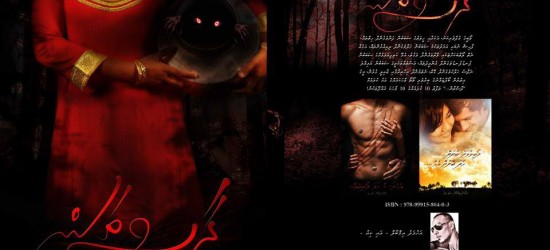 As a part of Commonwealth Change makers social action project,  Hope for Women's social action project under the title To Stand has worked collaboratively with a local author named Ahmed Iqbal (IQ) and published a  novel. To Stand is the Social Action Project (SAP) of Hope for Women as the part of the 'Commonwealth Change makers' that was launched on the occasion of the International Women's day. The aim of the project is to strengthen the capacity of the general public and encourage the victims of the violence to identify and respond to issues of gender equality and women's human rights, DV act through use of multiple mediums (online, workshops, print, TV and radio).
In partnership with the well known local author  for his outstanding publications on social issues and  sensitive topics Ahmed Iqbal, commonly known as IQ a novel named as " Dhaasthaan" was published.
"Dhaasthaan" is a  compendium of Maldivian stories, tales of love and heartbreak, of desire and passion, of lust and sex. You can laugh along to humorous anecdotes, and get wiser through tales of family values. Delve into the darker niches of addiction, betrayal, cross over the far reaches of time into folklore. Ten stories that will keep the readers reading till the very end.
The book is now available in bookshops and is aimed to creating mass awareness  about the all sorts of violence and infringement of human rights, that would enable them to engage  in meaningful ways to eliminate and to prevent it from recurring of such crimes through lived realities and telling their tales to the general public.